Want to optimize your Crypto-related website and get more exposure in the Blockchain industry? Let's have a talk.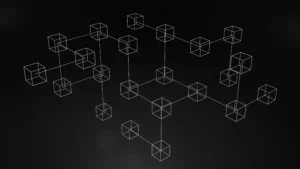 ---
Here is how we can help you
Do you have a cool crypto project and want to promote it? The organic search medium is a great choice for your organization to start with. We can help you understand what the potential users search for and help create informative content that provides value.
As the blockchain space is not yet fully-developed, users still have a hard time getting relevant and trusty information about crypto projects. By having a clear and defined content strategy, you can better explain your vision and features while also showcasing your expertise to users (and search engines).
YMYL is how Google defines industries that have an impact on people's lives, and the crypto space is included in this categorization. The focus of your website needs to be on presenting well-researched and expert-written information for your main topics. We can help you with implementing E-A-T best practices that will leave a good first impression.
Depending on the blockchain you've built your project, there are different strategies that can be applied. The best way to do it is to focus on the specifics of your ecosystem and target its main topics.
Web3 is all about ownership, governance, and genuine relationships. By applying these values to the SEO space, you will greatly benefit from forming partnerships with other projects from the space, as it will help increase your organic visibility and reach more users.
There's still no Web3 equivalent to Google, and people still mainly use Web2 services. If you want to be found organically, you will need to adapt to the requirements and best practices that exist and optimize accordingly (but always be user-focused). We can adapt these SEO best practices to the needs of your organization and showcase your values while also respecting the official guidelines.
We are invested in the crypto space and see all the applications this technology can have on our lives. We fully support a Web3 future and want to help people and organizations in this ecosystem by improving their organic visibility.
Our efforts will be mainly focused on the following areas:
On-Page SEO and Keyword Research
Implementation of E-A-T elements
Off-Page SEO & PR
Technical SEO & Website Architecture